ABOUT US
Established in 1918, Pipe Tools Supply Ltd. is a 3rd generation, family-run business catering to the trade contracting industry. With a long-standing history comes a great depth of product knowledge and vast project experience. In fact, you're more likely to meet a dinosaur than to have a tool-related product question that the Pipe Tools team can't answer.
With our retail store in NW Toronto (Weston Road/401 area) attached to our large warehouse, you can expect we will have what you need when you need it, or at the very least we will have a better option. For specialty tools of the trade, we represent the most reliable, high quality products and manufacturers the industry. We also perform warranty repairs on site for most of our vendors, as well as non-warranty repairs when you need your favorite tool fixed.
Aside from the product selection and availability, the excellent repair support, and the feeling you're dealing with family, what you'll likely remember most about our shop is the sharp sense of humor that will greet you when you visit. We believe business should include good-natured fun!
Here's our team: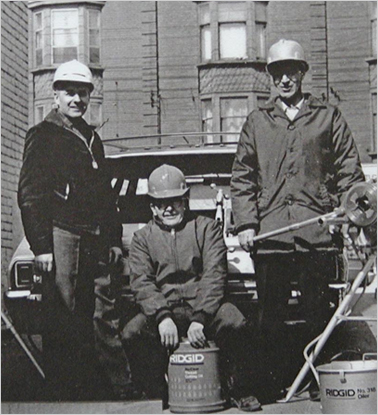 Circa 1955
Office Team
Karen Weidenfelder [super power: predicting the future]
Owner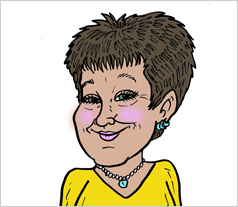 Growing up in the business, and taking over from her Dad, Karen understands what it means to have the right tools for the job at hand, every day. For her, that includes a great team, quality products, and a get-it-done-right attitude, which she lives and breathes every day. From her Dad, she learned the importance of loving what you do, and the rewards of impeccable service, which – in her book means "going above and beyond" to find the right tool for you, every time.
Modeling these values to her staff (which also includes the third generation of her family), Karen also models her other hero, Mickey Mouse, who always finds a way to make everyone smile.
Karen adds, "I have the utmost respect for all our employees and clients, and would like to thank them for all their great support over the past years." She predicts a bright future for all of us!
Kandice [super power: omni-linguism and super-human strength]
Customer Service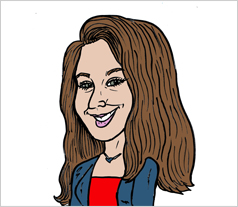 Kandice is our black belt product expert who has trained not only in Jiu-Jitsu, she has been using and training on our products for nearly a decade. Razor-sharp wit isn't the only thing you'll want to throw at this A-Team fan: her product knowledge and experience may surprise you. So… go ahead and throw whatever questions you've got at her.
Trust us. She can handle it.
Olga [super power: a magic wand]
Bookkeeper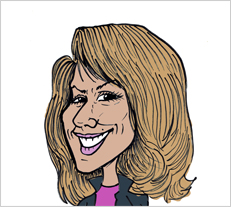 We know that when our vendors are happy, our clients benefit. Olga is our improv-loving bookkeeper, whose job it is to keep our vendors smiling. Olga find magic in exchange rates and is a master with the cheque-writing machine, because she knows that when she does her job well (which she ALWAYS does), it results in great pricing – and other benefits – for our clients.
What you may not know about Olga is that she's always cooking up or bringing in delicious meals for our team kitchen, and has been known to invite customers to share in a meal she's prepared. Must be her Italian upbringing coming through!
Warehouse & Counter team
Paul [super power: mindreading]
Warehouse Manager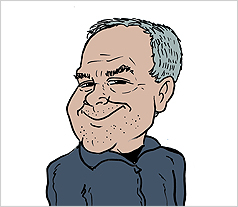 With more years of experience at Pipe Tools Supply than anyone save Karen, our manager, Paul, is the go-to guy for product information, especially when you find yourself needing a second opinion on the right tool for the project at hand.
Clients have commented that they most appreciate Paul for his honesty – he'll never let you leave with more than you truly need to get the job done right.
One thing Paul would like everyone to know is that – while he's been a constant at PTS for a very long time – he is NOT the owner, nor is he married to her.
Brian [super power: Super Speed]
Shipping / Receiving, Counter Sales & Delivery Driver
Brian has been with Pipe Tools Supply for a long time, and we're glad he's on board.
He's ready to take on the challenge of GTA traffic so you will get what you need, when you need it.
A Seinfeld fan, he's sure to have some one-liners ready if you're game!
Service Team
Marc [super power: mindreading]
Service Manager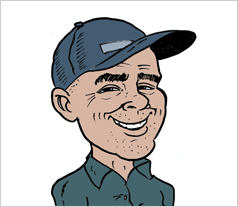 Marc's greatest compliments from clients like you is that his product and project knowledge is amazing, and his track record for great results stands for itself. Guess it must be his CSI flair: he's a master at problem solving and forensic work!
Mike [super power: amnesia]
Service Technician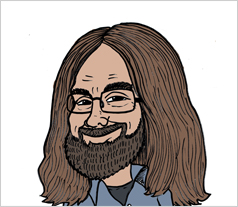 Mike has been getting our clients out of "jams and jellies" for more than 10 years. He wishes he had the super power of amnesia, so he could forget some of the damage he's seen to the equipment he's fixed!
Andrew [super power: flying]
Technician/Wizard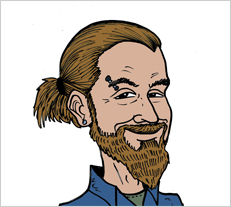 Andrew may want the ability to fly as a super power, but make no mistake, this guy's REAL super power is that he can bring things back from the dead. (We're talking tools and equipment, of course.) If Andrew can't fix it, no one can… except perhaps that magical being, "Warranty" (he's such a show-off).
Andrew is not only a mechanical master, he's also a guitar god, hockey star, award-winning chef and semi-pro boxer. He may just be too good to be true!